homenavigate_nextCompany Profilenavigate_nextBoard of Directors
Board of Directors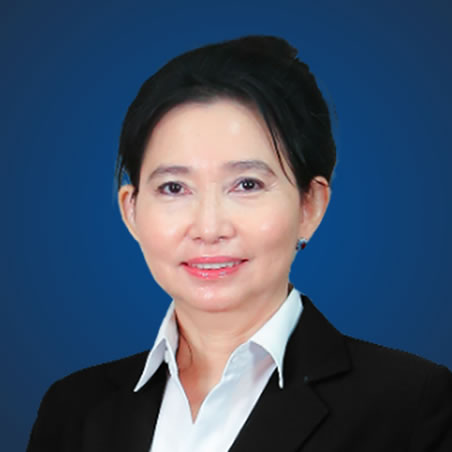 Mrs. MAR Amara, Board Chairwoman
Cambodian. Born September 1967. Mrs. Mar Amara joined ACLEDA in June 1993. As Executive Vice President & Group Chief Financial Officer of ACLEDA Bank Plc., she is a member of the Bank's Executive Committee which is responsible for the overall strategic planning and running the day-to-day business of the Bank as well as the implementation of the business plan. She is a chair of Implementation & Conversion of IFRS (International Financial Reporting Standards) Committee, chair of the Automation and Modernization Committee, and a member of the Interest & Price Setting Committee, and the Management Credit Committee of the Bank. She also leads the work of the Basel Team. She is responsible for the Finance Division. She is directly accountable to the President and Group Managing Director of ACLEDA Bank Plc.
She is also Board vice chair of ACLEDA Financial Trust.
She graduated from the National University of Management in Phnom Penh in 2006 with a Master's Degree in Finance. She obtained a Bachelor's Degree in Management in 2003. She attended courses on Management Accounting, and Financial Accounting and Auditing among others at Regent College from 1996 to 1998 in Phnom Penh.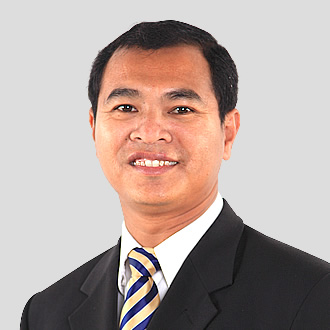 Mr. PROM Visoth, Director
Khmer. Born January 11, 1975. He holds a Master of Business Administration majoring in Finance from the Charles Sturt University, Australia. He started working for ACLEDA Bank Plc. since June 1998 in various positions such as Accountant, Head of Credit Control Unit, Branch Manager, Legal Team Leader and Company Secretary, Senior Vice President & Head of Legal Division and Company Secretary and last position as Executive Vice President & Group Chief Legal Officer and Company Secretary. His other responsibilities within the group include being a member of the Board of Directors of ACLEDA Institute of Business and ACLEDA Securities Plc. He is nominated as the President & CEO of ACLEDA Securities Plc. since November 1, 2017.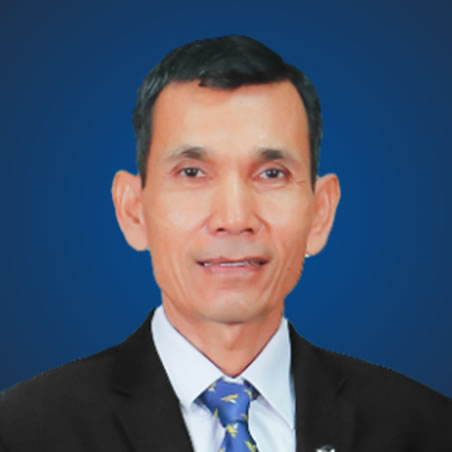 Dr. LOEUNG Sopheap, Director
Cambodian. Born in March 1967. Dr. Loeung Sopheap obtained his Doctorate of Business Administration (DBA) from Preston University, Phnom Penh, Cambodia in 2012 and he has worked for ACLEDA since December 1997. As Senior Vice President & Head of Product Development Division, he is responsible for developing and improving the existing and new products and services of the Bank. In addition, he is a chairman of Electronic Banking Committee responsible for developing ACLEDA Cards, ACLEDA Internet Bank, ACLEDA Unity ToanChet, and other products and services related with Financial Technology (FinTech). He was appointed as a member of the Board of Directors of ACLEDA Securities Plc. in July 2017.